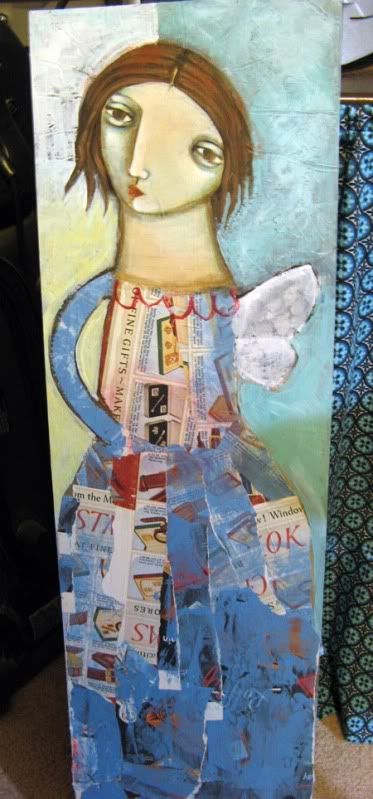 i think this will be slide number two for the fair. there is a couple more things I may do to it, but haven't decided yet.
today was a strange day. i felt kind of tense, on edge.
i'm sure it's the two deadlines i have approaching.
I need to get the art fair slides emailed tomorrow, and Saturday is the pine wood derby.
i'm surprised how anxious that event is making me. There is so many components to doing the car and we've never done it it. We had to polish axles and balance wheels and carve and add weights and use graphite powder to reduce friction. Can't say I really enjoyed it much.
HOWEVER, i do believe that once we make it through this year, next year should be better.