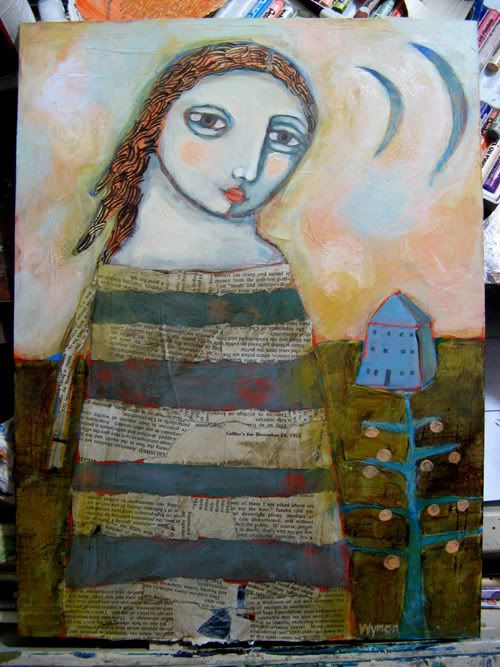 90% finished i think.
the top is pretty washed out from too much light shining on it, but you get the idea :)
i'm considering darkening some of the top, maybe along the edges, to tie it in with the bottom. i love how darkening the bottom improved the piece. i used a few layers of glaze. it started light blue, then i glazed with quad nickel, then raw umber.
I also glazed over her dress, wiping some off before it dried.
little lila sat by me painting too. i was in charge of washing her brush between color changes, which was like every two brush strokes. oh well, she was so happy not to have muddy colors all over her piece, it was worth it.