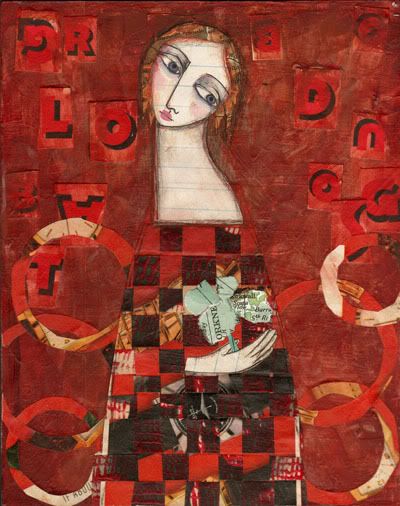 Misty Mawn's prompt for the day was red, I had to accept the challenge, I don't think I've ever used this much red before!
Her dress was a flash back to my Brownie days, I was suddenly inspired to to a basket weave with my monoprinted vintage papers. Remember making those placemats out of construction paper?
I think it also fits the Illustration Friday theme, because she looks quite pale and lovely against the vibrant background.