Thank you to Ursula Shaw and Lil Kim for the 'You make my day' awards!!!
As soon as I figure out all the html to link to others and display the award I will pass it on.
I've also been tagged by Rebecca, so here are 5 things you many not know about me...
1. I can make the real deal monster masks, plaster molds and latex and all. Quite involved and quite rewarding!
2. Right now I have fuschia toe nails with irridescent hearts and little gems.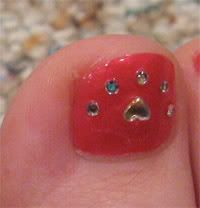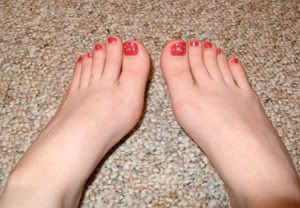 3. I used to live in Manhattan and worked for a record label (Astralwerks)
4. I haven't met a craft I didn't like. I have the supplies and books on probably every type of artistic hobby a person can have. My latest was stained glass and I have yet to really finish something. I tell myself it will all come in handy when I'm an art teacher.
5. I love reality tv, the worse the better. Project Runway, of course, Real Housewives, yes, Rock of Love, give me more! It's my guilty pleasure :)